Here in Grand Island, New York, the ash trees are dying. The emerald ash borer has become infestation widespread. It is only a matter of time before the trees are all removed. Thirty to sixty percent of the trees on Grand Island are ash trees, so this will be a big loss of the community.


All of the communities in Western New York should work together to create a huge tree-planting project. We should plant a wide variety of tree species so that we can have as much diversity as possible. The days of planting a monoculture have to be over. It is impossible to know when the next invasive insect species will come along.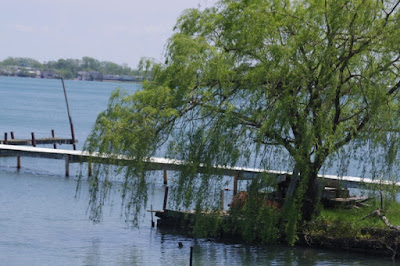 A community that has a great diversity of trees will get through an attack by an invasive species without experiencing a disaster similar to that experienced in many communities in the midwestern and eastern parts of the United States as a result of the emerald ash borer.


This autumn, plant a tree or two or three and show your tree love!


Today's question: what is your favorite tree species?