The Pink Martini is a gift shop that is located in the Grand Island Plaza. It is owned by Diana Nabumoto and it has been in business since November of 2015. I recently decided to visit the store and see how it is decorated for Christmas. When I went inside, the first thing that I noticed was the aroma. The aroma comes from a line of candles, all with names of Grand Island places, such as Ferry Village, Sandy Beach, Grandyle Village, and Buckhorn Island State Park. It was a real pleasure to breathe in that magnificent aroma.
Of course, at Christmas time, you have to decorate your feet with a pair of fun socks, complete with Santas, elves, reindeer, and snow humans.
Santa Baby.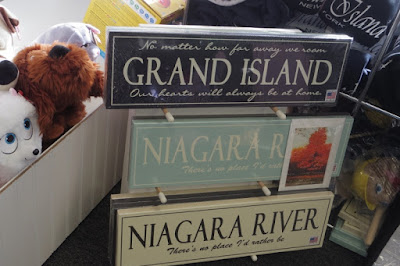 There is a lot of Grand Island stuff in the Pink Martini.
Here is a Grand Island fashion statement so, when Grand Island folks travel to different places, they can advertise their hometown.
fashionable scarves in a variety of colors and patterns, including, of course, snow.
Here are a few new friends.
Jewelry display.
Good words to live by.

If you're doing some last minute shopping and you're out looking for candles or other stocking stuffers, check out the Pink Martini. The stores hours are 10 a.m. to 5 p.m. Tuesdays and Wednesdays, 10 a.m. to 6 p.m., Thursdays, 10 a.m. to 5:30 p.m. Fridays, and 10 a.m. to 4 p.m. Saturdays.