You never know what you're going to see when you're outside. Nature can provide you with some very unique images. Every day, there is something unexpected to be seen and, if you're lucky, you'll have a camera ready to record some of those images. If you don't have a camera or a phone or some other device that can record those images, you still have your memory of nature at its most fascinating or even unusual. You'll find some interesting and unique sights when you are least expecting them!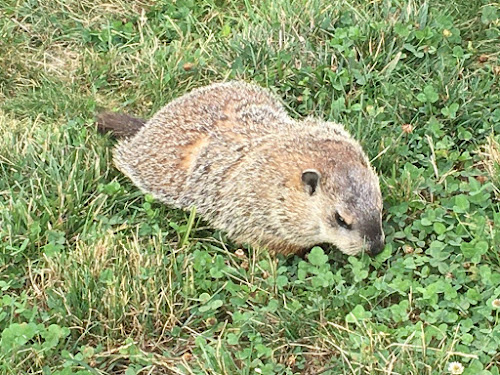 "I am a little eating machine. Grass is yummy, and, in the fall, when I am getting ready to hibernate, I could be a fine lawnmower."
Friends sharing space.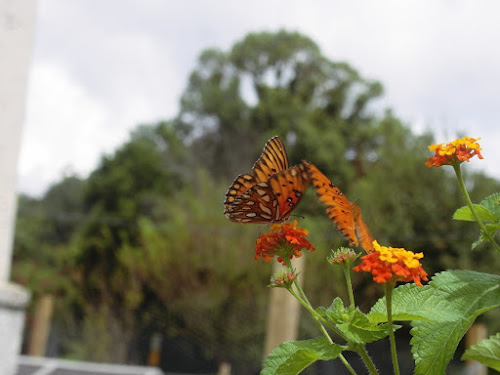 Caught in mid-flight, gulf fritilleries (a type of butterfly commonly seen along the Gulf of Mexico and in the southeast) show off their lovely coloring.

A great blue heron enjoys life in a creek near a bike path. The sound of traffic from the nearby South Parkway does not faze this bird.
bird seed is a fine treat
This is a tough nut to crack.