Today's blog post is about buying locally. In any community, you're going to find small businesses operating various sized shops, and you're going to find people who provide service while working from their own homes. Giving them your business is a great way to encourage small businesses and entrepreneurs in your community to thrive.

In today's post, I am going to mention some of the businesses people who created a magical weekend for me. They provided the food magic that I needed, especially because of the isolation that is still part of my life.

The first thing that happened was that Ellen DeNormand brought me a decorate it yourself cookie kit. Ellen runs a business called Momma De's Mixing Bowl from her house. Ellen sells fun, as well as baked goods. And what could be more fun than decorating cookies yourself?
She sells cookie kits during holidays, such as Christmas and Valentine's Day. She always sells baked goods. You can get more information at her website: Ellen provides the baked goods magic!

So what goes well with the fun of decorating your own cookies? How about delicious hot chocolate? Several months ago, I wrote about hot chocolate bombs. Well, this weekend, I bought some hot chocolate bombs from Erin Conn. The flavor that I got was dark chocolate with hazelnut.
You can make your hot chocolate bomb "go off" by pouring hot water, milk, or coffee over it.
The hot chocolate bomb is beautifully decorated. It is nice to look at and it tastes great, too!
I also bought wonderful stuff from the Grand Island Farmers Market, which is held sporadically during the winter season. There are always several vendors at the market at 2487 Long Road. Usually, it's held outside but it was super cold on Saturday, so it was held indoors. Because of the never ending pandemic, the door was open. There was a heater inside the room so it was warm and comfy, even with the open door. The market day was Saturday and it was a special Valentine's Day edition.

I bought honey and herbal tea and a special scrub for my hands and elbows.
The honey was sold by Thompson and Son farms, which is the host site of the market, and the tea and the scrub came from Denise Ricotta, owner of Every Good Herb.

Yesterday, a special package was delivered to me, courtesy of a very kind friend. A Valentine's Day Dinner for two from the Island Deli, 2092 Grand Island Boulevard. This is a great place to buy all sorts of cold cuts, cheeses, and meats. The fact that I am writing about the Island Deli in the present tense is truly a happy thing. The Island Deli closed about a month ago. And then, it re-opened. How awesome is that? The Island Deli's staff is super friendly and goes out of their way to be helpful. In fact, they delivered my exquisite meal to me. I divided the food in half and shared it with a family member.
The food came uncooked so it was sort of like the decorate your own cookie thing. I got everything that I needed for a wonderful meal, and I got to cook it myself, which was certainly fun.
It was a lot of food! I made two dinners out of it, and I haven't eaten the cannoli yet.
I'm going to have that tomorrow with my last hot chocolate bomb!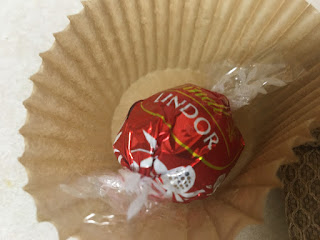 If you live in or near the town of Grand Island, make sure to visit the farmers market or the Island Deli. The products are of high quality and you are supporting local business people and farmers.
What types of local business do you frequent in your community?