Some of the things that I have been seeing since I've arrived in California have been wacky or they've been wonderful or they have been a combination of the two. I have not been able to photograph the great beauty of wacky and wonderful, but it's been a real treat to see it.


One of the things that has proven to be too difficult to photograph is the little lizards that I have seen walking on the side of the house and in the park that I visited today with my lovely family. I must say that I think that the little lizards are adorable. But they move too fast for my camera. I have to retain the image of the little lizards in my head and in my imagination. The kids have been collecting pillbugs. They roll up into a little ball when they are scared and, when a human picks them up, they are scared. Needless to say, a tiny bug rolled up into a little ball does not translate into much of a photo op.


But… there are plenty of things that are wild and/or wacky and that do translate well into photo ops. Here are some of them:


"I am not a chair."
"I have something to tell you."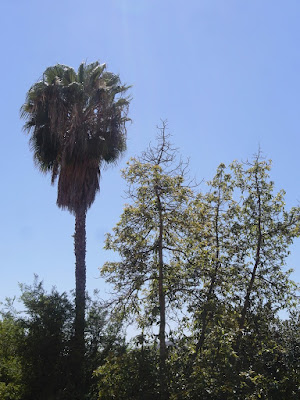 "Did you know that I am more closely related to grass than I am to trees? But…"
"… lawnmowers don't work for grass this tall!"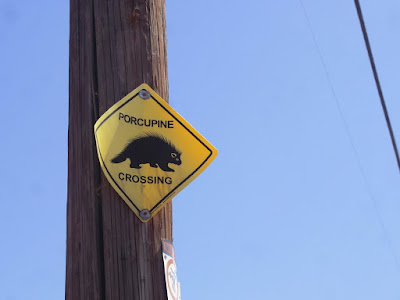 "Why does a porcupine cross the road?"
A climbing tree for people who are afraid of heights.
Seen at the park in Santee, California. It's a community project. People paint rocks and then hide them for someone else to find. When you find a rock, you can leave it where it was or you can place it in a new hiding spot.
"My new home!"

Question for you: What are some of the wacky and wonderful things that you have seen lately?