On Sunday, June 12th, after an all-night bus trip, I returned home. Back to my garden. Back to all of the gardens that I tend. The walk in Illinois had been good. I enjoyed walking through countryside. It was good to see friends and to make new ones. I am very happy that I went and also very happy to be back to the gardens.
Last week, I shared images of the big world as I walked through the hilly farm country of north-central, Illinois, so, this time, I decided to take pictures of a smaller, more intimate world of plants and the things that gather in the plant world. I took many of these pictures at the gardens where I dig weeds and prune shrubbery.
Marigolds come in a range of colors.
This year, the peonies have been spectacular.
Evening primrose.
Clematis. This is a climbing plant in the buttercup family.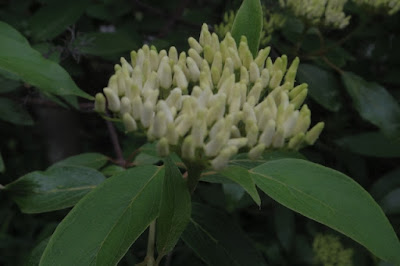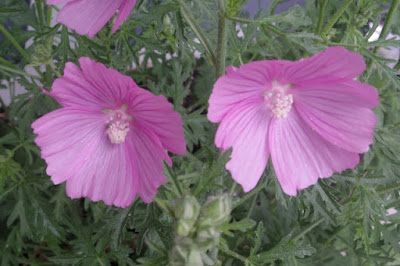 I later spot this bird sitting on top of a building.
Another day, another garden. I find this earthworm in the garden. A garden full of earthworms is a healthy garden. Earthworms are decomposers. They break down organic matter, such as leaves and grass, into things that plants can use for nutrients. The soil becomes enriched and we can grow food.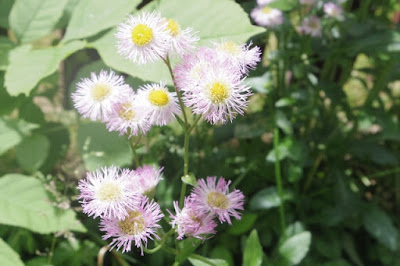 Seen by the side of the road. Very resilient little plant.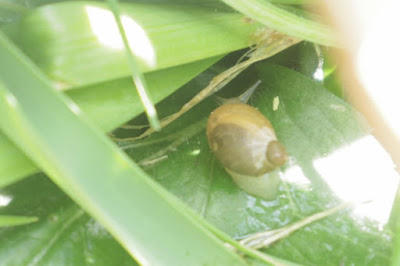 Here is one determined little snail.
Marigolds come in a wide variety of colors.
Feather found in the Grand Island Plaza, just before Zumba on Thursday.
The bright rose of summer, dressed in pink.
Thursday afternoon. Another snail, very determined to go somewhere.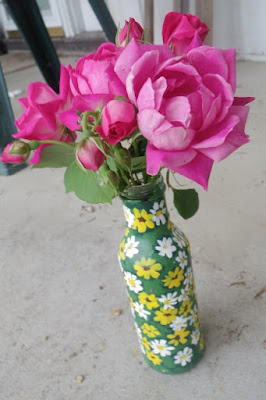 The rest are images from Saturday. It was a warm, early summer day, a good day for photographing flowers.
I hope that you've enjoyed the week of brightly colored flowers. I never tire of seeing the vivid colors and the resiliency of life.


Next week: More pictures and stories.