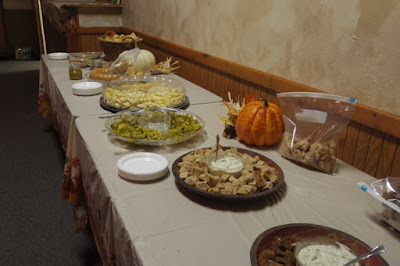 Yesterday, I talked about foods that can be best described as Thanksgiving disasters. Today, I will suggest some foods that I would describe as tasty and terrific. Thanksgiving is one of my most favorite holidays because it is so delicious. In this blog post, I will focus on side dishes.

I have found a variety of recipes on allrecipes.com. It is great to use the internet as a cookbook!

Here are some suggestions:

1. Pumpkin soup: There are a number of recipes available. You can make your pumpkin soup with fresh or can pumpkin. Onions and herbs add flavor. Some people like their soup a little spicier. One recipe calls for cajun seasoning to add some spice to the soup. There is a recipe for pumpkin soup that adds sausage. Another recipe adds tofu and miso. For recipes, check out pumpkin soup recipes

2. Cranberry sauce: I definitely prefer using fresh cranberries for the sauce. It is easy and fun to make. The cranberries, when cooking on the stove, make a very delightful popping noise. It almost sounds like popcorn. It is fun and kids like that. You could cook your cranberry sauce with apples and pears. You could choose oranges. You could sweeten your cranberry sauce with honey. Be creative and have fun. For recipes, check out yummy cranberry sauce

3. Mashed potatoes: I love my mashed potatoes with the skin still attached to the potatoes. People use various types of potatoes for their mashed potatoes, including yukon gold, russet, and red potatoes. There are many ways to make mashed potatoes. You could add sour cream or cream cheese. You could cook vegetables with your potatoes. My mom used to add carrots to the mashed potatoes, which added a lovely orange tinge to the mashed potatoes. For a whole bunch of mashed potato recipes, check out link to mashed potato recipes

Today's question: What are some of your favorite Thanksgiving side dishes?