The election is tomorrow. At last. There is an end to this. Doesn't it seem as if this process has been going on almost forever? If you're as tired as I am of hearing and seeing Hillary Clinton and Donald Trump, a distraction is definitely in order. Today and tomorrow, I will be offering suggestions for distractions. Today's distraction involves getting lost in a good book. Here are four book suggestions for you. These are all books that I've read with my book club and that I have really enjoyed.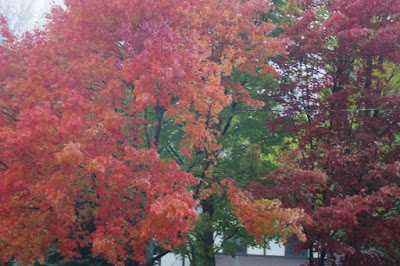 Salvage the Bones, by Jesmyn Ward. We have all read and have seen the news stories about Hurricane Katrina and the damage that this hurricane caused, in terms of property and human lives. This book tells the story of humans who were caught up in that story.
This book is about twelve days of life in a coastal Mississippi town just before Hurricane Katrina struck in 2005. The main character, Esch, is a fifteen-year-old girl who has just discovered that she is pregnant. She and her three brothers are trying to save up food because they know that the hurricane is coming. They do not know the magnitude of the disaster that is about to strike. The story is very gripping and the characters come to life within the pages of the book.

The author lives in DeLisle, Mississippi, where she grew up. This is her second novel. Her first novel, Where the Line Bleeds, won a variety of awards, including an honor award from the Black Caucus of the American Library Association. Salvage the Bones was the National Book Award winner for 2011. When not writing books, Jesmyn Ward works as a professor of creative writing at the University of South Alabama, in Mobile.
Life After Life, by Kate Atkinson. This has to be one of the most creative novels that I've ever read. It is set in England and in Germany from 1910 to some time after World War II. The main character, Ursula, is born and dies repeatedly. Every time she dies, "darkness descends." Because her life is rerun over and over again, she eventually develops a sense of deja vu. She is aware that bad things are going to happen. She realizes that Adolf Hitler is a menace. In one version of her life, she shoots Hitler in 1930. This scene actually takes place at the beginning of the book.
The book won the Goodreads Choice Awards Best Historical Fiction.
Kate Atkinson lives in Edinburgh, Scotland.

All The Light We Cannot See, by Anthony Doerr
This is also a work of historical fiction and is set in the early to mid-20th century. The two main characters are Marie-Laure, a French girl, and Werner, a German orphan. Until the war, the two were not aware of the other's existence but their lives were entwined because Werner listened to Marie-Laure's father read 20,000 Leagues Under the Sea on the radio as a way of trying to teach himself to understand French. The book is beautifully written. It presents the stories of truly good people living in a horrible place and time.
Anthony Doerr, who has written several novels and collections of short stories, lives in Boise, Idaho. All The Light We Cannot See won the Pulitzer Prize for Fiction in 2015 and the Carnegie Mellon Medal for Fiction.

The Snow Child, by Eowyn Ivey. This story, set in Alaska, is based on numerous European folktales of a childless couple finding a "snow child" living in the woods. The child stays with them in the winter, sleeping in a cold, snowy place, and leaves when the weather warms up. Apparently, she becomes dormant, unable to function in warm weather. The book is set in the 1920s. It is about a couple who move to Alaska but their inability to conceive and the wife's subsequent depression almost cause the marriage to end. The snow child, a girl who is a fair as the snow, brings the wife back from her depression. The book is truly a 20th century folk tale. It is fanciful and magical and it will take you away to a different place and time.
Eowyn Ivy lives in Alaska. The Snow Child, her first novel, was a finalist for the Pulitzer Prize for fiction in 2013. Her second novel, To the Bright Edge of the World was published this year.