rural Wisconsin, June 2015.
The sky is considered to be overcast when clouds obscure at least 95 percent of the sunlight. The sky appears dark, even at midday, and any body of water will reflect the grayness of the sky. During the winter, the sky is frequently overcast. In Buffalo, New York, overcast skies are more common during the winter than during the summer. Buffalo's cloudy season generally begins at the end of November and continues until early May, which is almost half of the year.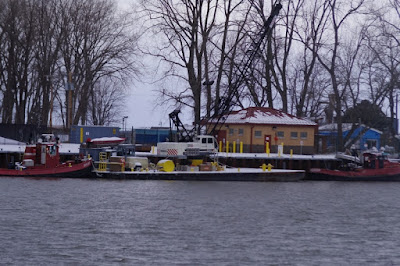 Buffalo, N.Y., January 2017
Storms and other bad weather will result in very overcast skies at any time during the year. The advantage of those is that the sky clears up, once the storm is over.


Living in an area where the skies are so frequently overcast makes it necessary to take vitamin D supplements.
Vitamin D is essential for the body to absorb calcium. One way to get sufficient vitamin D is by getting exposure to sunlight.
North Tonawanda, N.Y., January 2017
People also are more prone to seasonal affective disorder when the sky remains overcast for long periods of time. Even on days of insufficient sunlight, it is still a good idea to spend time outdoors.



Grand Island, N.Y., steel
gray winter sky
December 2016
Eventually, the sun comes back. It's not a UFO in the sky. It is really the sun, even if you don't recognize it anymore.


Edit: Here is the voice of science, as offered by cerebrations.biz: "Overcast- from clouds- does NOT obscure the ultraviolet irradiation. That is the reason why so many folks are shocked that they got sunburn, while at the beach on a cloudy day.
Pollution (some of it) can obscure (or, more correctly, absorb) some of the rays- but not the water vapor in clouds."