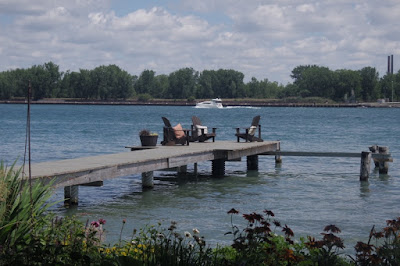 Today, I am sharing some of the pictures that I've taken of the Niagara River. Some of them depict lots of activity, some show human-made construction (bridges, houses, factories, etc.), and some just show the water and trees and plant life. It is relaxing to look at water. It feels good to see the movement in the water and to see the sun reflected in the water.

As humans, we are drawn to water. Water is life. In fact, 60 percent of the human body consists of water. If we were to stop consuming water altogether, we would not survive for long. Very few people can live for longer than a week without consuming any water.

So, enjoy a beverage and take a look at these river images. Oh, don't drink the water from the river. It needs to be treated before it can be safely consumed (we can definitely do a better job at taking care of our precious water).

The first set of pictures is of docks and parked boat. The photographs were taken at various locations in Grand Island, New York.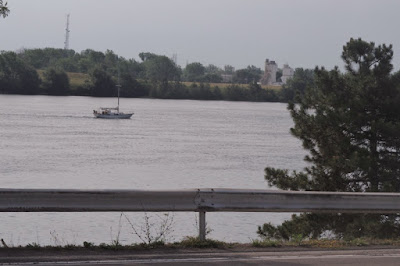 Human activity along and in the river are featured in these next few photographs.
Here are a few views of the Grand Island bridges.
This is the bridge that leads to Tonawanda and to Buffalo.
This is the bridge that leads to Niagara Falls.
It just flows on and on… the mighty Niagara River.
The sun sets over the river on the western side of Grand Island.