Today, I walked in the Independence Day parade in the Town of Grand Island, New York. OK, well, sometimes, I walked. Sometimes, I handed out packets of seeds, and, sometimes, I took pictures. And, sometimes, I ran to catch up! Here are some of the images of Independence Day 2019:


Here are the cowboys (and girl) of Fantasy Island, wielding guns and dynamite!!!
Grand Island Dance Center!
Saint Martin in the Fields Episcopal Church advertises its chicken barbecue and basket raffle, scheduled for July 13th, from 2 to 7 p.m. All are welcome!!! And veterans eat for free!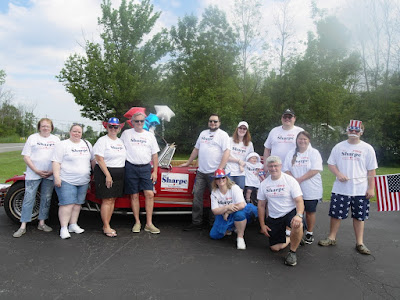 Parades are a chance for candidates for local office to get some visibility. Here is the group supporting Jim Sharpe for town supervisor.
Here are the Fabianos. Notice Lou's unusual attire… and check below for his fabulous transformation!!!!
Marge Schlau and Beth Boron advertise the upcoming chicken barbecue!!!
I didn't know that chickens could drive motorized vehicles!!!! And this chicken has some fancy footwear!
Driving the Sharpe-mobile!
From chickens to horses… the fun of transportation.
This is the Saint Martin's float, featuring…
Jeanne Percival and her regal wave.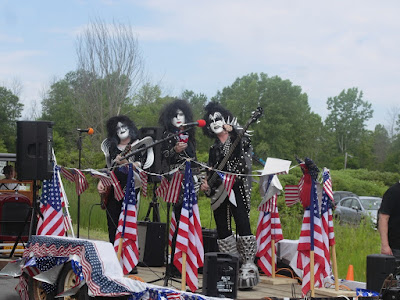 No parade would be complete without some variation of the KISS crew, rocking it out atop a float.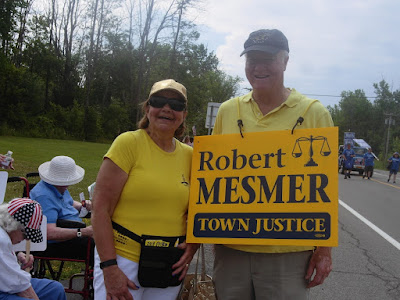 Bob and Joy Mesmer love the color yellow.
Introducing my friends, George and Lisa Hauss!
Beverly Kinney campaigns with style and finesse.
Bagpipes and drums always sound good.