and aren't cookie (even though "C is for cookie, and that's good enough for me")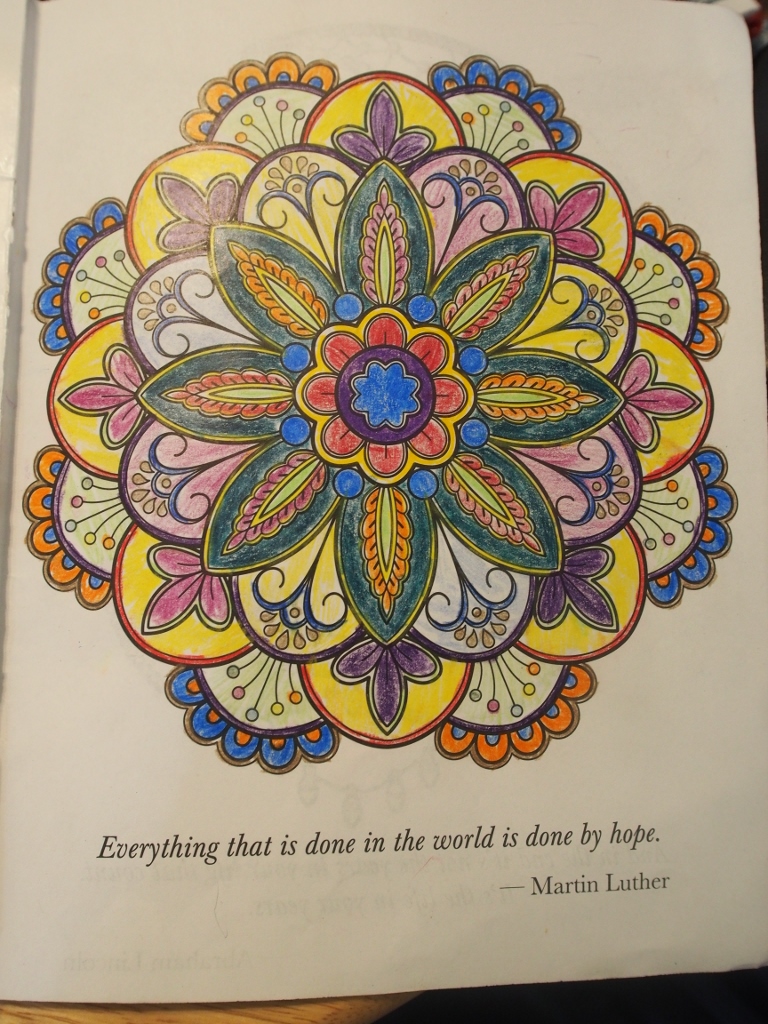 Coloring books is the first fun thing that begins with the letter C. It used to be that there were only coloring books for little kids. Once you reached a certain age (maybe ten???), you were supposed to give up coloring books and move on to other things, like rapidly spinning playground equipment that was usually rusted and in some level of disrepair. Well, that can be a little hazardous to your health, especially if you are blessed with such conditions as vertigo and motion sickness. And what if you really like coloring? Why give it up? The exciting thing is that there are now coloring books for adults. You can stay in the lines if you want to or not, if you choose. No one's going to try to make you stay in the lines anymore.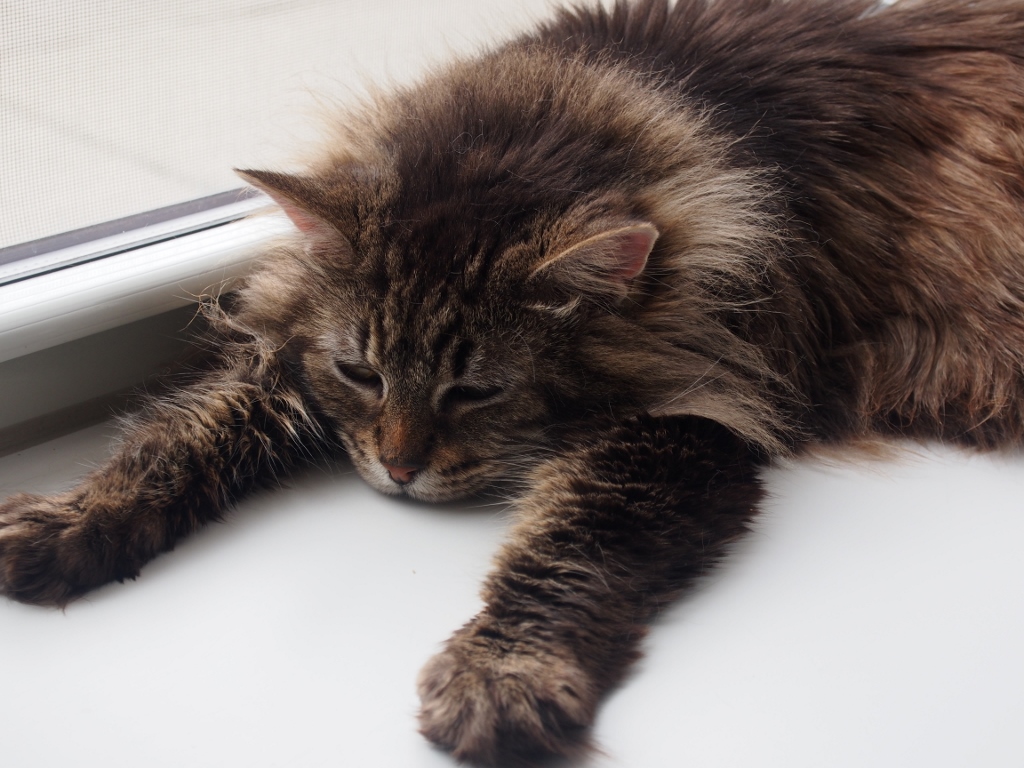 The second fun thing that begins with C is cat. Trinity's antics can be hilarious. She likes to take naps on a small round table in my living room. But not just anywhere on the table. On the very edge. She has her head hanging over the edge of the table. Sometimes, she topples off of the table because her balance isn't the best. Then she meows and runs in the direction of her food bowl because… well… food. She also has a great fondness for climbing on my back when I'm sleeping and perching there. All night. Or she will take up most of the pillow. Once, in the middle of the night, I woke up to see paws wrapped around my head. When I noticed cat claws close to my eyes, I encouraged Trinity to find a new perch. She moved a few inches and purred loudly in my ear.
Chocolate is the third fun (and tasty) thing that begins with the letter C. Kelly's Country Store in Grand Island, N.Y. (aka the Pearl of the Niagara) sells these luscious chocolates that I believe they make on premises. The store itself is quite the tourist attraction. At Eastertime, not only can you get these lovely chocolates, which come in dark, milk, and orange, you can also bring your kids to visit the Easter Bunny, an improbable "rabbit" that's usually about six feet tall. I don't know about you but, if I saw a six foot tall rabbit headed in my direction, I would start running. Very fast. I'm usually kind of lazy about running until I get motivation which, in this case, would be the oversized rabbit. But I digress (one of my better and more finely developed skills). In addition to the type of chocolate that is pictured above, Kelly's Country Store also sells other chocolates, including truffles of numerous flavors (I love the black forest truffles, which are a candy equivalent of a black forest cake; truffles filled with hazelnuts; and so much more). They also sell hard candies and a variety of souvenirs, both edible and nonfood. Going to Kelly's Country Store is always an adventure that involves chocolate.
Crocuses are the fourth fun and lovely thing that begins with the letter C. This year, I haven't yet noticed these lovely flowers that come in a great variety of colors, including purple, lavender, blue, orange, yellow, cream and white. They are a sign of early spring. They are little and look delicate, but they are hardy plants and can survive any weather condition that's thrown at them, including cold temperatures and snow. Crocuses have a lot of symbolism that is connected with the new season of spring. They symbolize rebirth, innocence, joy, and new beginnings. They provide vivid colors after a long winter devoid of color. Their fragrance is attractive to bees, and they come out, hungry and ready for the new life of spring.
What are some of your favorite words that begin with C?