"I want to go home."
"Where's my car? Someone stole my car?"
"When will my parents come?"
"Where am I?"
"I'm not letting that man in my house."
"I wouldn't have married that old man."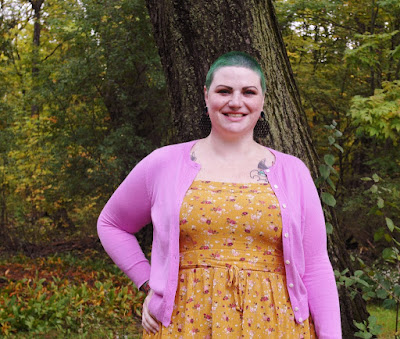 You may know the answers to all of those questions, but how do you answer them? Suzanne Weessies, the caregiver wellness coordinator of the Pride Center of WNY, told a group at Riverside-Salem Environmental Chapel: "People do a lot of things wrong, but with the best intentions."
How do you communicate with someone who is living with dementia? How do you keep your family member safe at home? How do you choose the right nursing home for your loved one with dementia?
Here are a few observations about people with dementia
one of the symptoms of dementia is "wandering." But people have a purpose for their wandering. They may be trying to go home or they may be looking for their car, despite the fact that they haven't driven in several years.
Musical memories are stored deep inside the human brain. That is why nonverbal people are still able to sing.
No matter what you do, someone with dementia may still be able to escape and wander away. "They are very savvy," Suzanne said. "They will leave when you're not looking."
If that wandering person is not in imminent danger, keep that person company and ask simple questions: "Can I help you get home?" "Do you want to come with me to get coffee?"
Be there physically for the person with dementia, even when that person cannot keep up with the conversation.
People with Down's syndrome have an increased risk of developing Alzheimer's disease. If they live to be 60 years old, their chance of developing Alzheimer's is almost 100 percent.
Other risk factors include uncontrolled type two diabetes and depression and isolation.
There is nothing that we can do to slow down or prevent Alzheimer's disease.
Hospitals are really disruptive for people with dementia.
Some causes of dementia are reversible: medication interaction or overdose, dehydration, infection (flu, urinary tract infection, etc.), vitamin B deficiency, depression, sleep deprivation, anesthesia, post-operative cognitive impairment.
Alzheimer's disease affects visual perception. It causes a loss in depth perception. The person has trouble judging distances and loses peripheral vision. This results in the person being at increased risk for falls.
Alzheimer's disease is a "disease of fear. Language doesn't sound right. If people are afraid, they are more confused."
There is no point in correcting the mistakes of a person with Alzheimer's disease. Tell them, instead, "therapeutic fibs… something to give them peace, comfort, and security in that moment."
"Just be kind and give people peace. It's not about us. Put them first and put your own comfort second."
Alzheimer's is a terrifying disease.