This morning found me at Cornerstone Church in Grand Island. I looked out the window and saw the stark landscape of late winter. The bare trees and the old, dried leaves by the tree trunks felt like desolation. The scene outside had been like that for months. But there was change in the air. It was warmer and the ground was starting to show signs of softening after a few days of rainfall. The cycle of life was turning my little corner of the world from winter into spring, the season of new life and renewal.


Inside, the church was full of people. We were all there because we knew one man, Charles Cowart. Some were friends, some were coworkers, some were neighbors, and some were family. For me, Charles was a neighbor. He and his wife Karen were very kind and generous people who had been a large part of creating a warm neighborhood in a piece of suburbia.


Years ago, when I first moved with my family to Grand Island, I wondered if any human beings lived on my block. I saw cars travel down the road and make their turns onto driveways. Then a garage door opened and the cars went in. When the garage doors closed, I realized that I had seen no humans, just cars. It was very unusual that I saw people outside. The lack of people felt like devastation.


Fast forward to the present day. Same block. I look out the window and I see people walking their dogs. I see bicycles. I see people jogging. The neighborhood had come to life. It had cycled out of the devastation of human isolation to the joyful new season of a friendly neighborhood where people share one another's happinesses, as well as their sadness.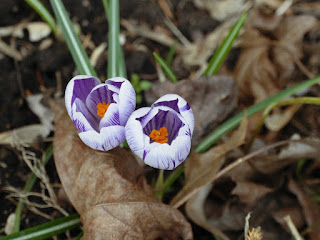 Today, at Charles' funeral, I saw several people from that neighborhood, who were there as a sign of support and friendship. Charles, who was the father of four, was described as "the best dad ever," "not just a brother in law, but a true brother," "a mentor and friend to many," and "distinguished and handsome." Charles, who was deeply committed to his church, Bible Fellowship Center, was involved in ministries both large and small. His small ministry was his card ministry. Many people were the recipients of cards that he had sent them, after conversations of family loss or illness. His big ministry was the prison fellowship, where he acted as a friend and mentor to many within the state's correctional facilities. Knowing that someone cares about them is a big thing for people in prison, who feel the desolation of separation from home and loved ones.


I could see that the seeds of hope and kindness had been cast in my neighborhood, in the state prisons, and everywhere that Charles had visited. And, in the faces of the many people who were assembled at the church for Charles' Celebration of Life, I could see that the seeds of hope had turned into the life of love and community.