Today, I am featuring you in my blog. When I read the comments that you share on my posts, I am so happy and grateful. I really appreciate everything that you tell me. You open me up to perspectives that I would not have considered. You give me new ideas and you express so much kindness. Thank you!
Painting a barn with watercolors:



Rajlakshmi:
The snowy barn
looks so pretty. Love the paintings… I like to draw and can imagine how much
fun you have must have had painting lovely piece.
Thank you so much. I would love to see your drawings, too.
Jeanine Byers:
I love your
picture!! It's amazing! You could sell it.
Thank you, Jeanine. I am really contemplating the idea of trying to sell my artwork. It is a big step for me!
curtis03
Lewis: Thanks a ton for
sharing this! I was just thinking what I should do for my daughter's birthday
cake and this is just the thing. We have booked one of the best San Francisco
venues. I'll just ask my decorator to do the SpongeBob theme for the party.
Oh, what fun. I hope that your daughter has a good time.
Lady In
Read: love all the
paintings;; and thank you for the tip about using the salt -i need to start
painting (painted so long ago that i don't recall)..your posts continue to
inspire me and now i need to act
Go for it. Painting is amazing. You start with a blank sheet of watercolor paper and you end up with a scene, almost as if you created a world.
Doug
Jarvie said: The paintings
show that there is a lot of talent around Lewiston. Do you live far from there?
My interest in
painting got lost when I got interested in tools. Now my art will come out of a
camera. Looking forward to seeing your flower.
I don't live too far from Lewiston. Maybe about twenty miles or so. Your photography is fantastic. I truly enjoy seeing your travel pictures. You've visited some incredible places.
Great
demonstration of your artistic talent. I have take a few of these painting
courses (to no avail). Glad to see someone gets something out of them.
Thank you very much. Art classes are fun. I especially enjoyed the art classes that included wine tastings. I was very relaxed, lol.
Modern
Gypsy: That's a great
demonstration of the painting process. And it looks really pretty! I find
watercolours tend to have a mind of their own, which freaks me out a bit. But I
do want to pick up a few tricks this year (hopefully)!
Watercolor can be a challenging medium, and the paints sometimes do seem to have a mind of their own. But it's fun, and there are all sorts of new tricks to discover on your painting journey.
Lily
Leung: Lovely
paintings, Alice. I wish I have more patience. I think I must have attention
problems. I signed onto a year long online art class last year. Was gung ho for
awhile. Then I just struck out on my own exploring and looking at others' art
and doing it on my own. I haven't been able to get back to the lessons. They'll
be up for another year. I guess I could download them, too.
Thank you, Lily. Fortunately, you have another year to enjoy the lessons. Downloading them would definitely help you follow the lessons when you are ready to do so.
Martha
DeMeo: What beautiful
painting! You make it sound so easy by drawing a box, x and line! You do
amazing drawings and painting!
Thank you, Martha! I love those little tricks, such as drawing boxes and lines. Breaking the project down into steps makes it easier and less intimidating.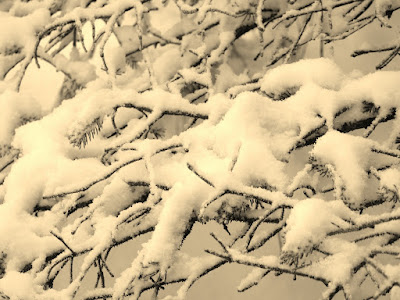 Forty-one years ago in Buffalo (the infamous Blizzard of 1977):


SlimExpectations:
It does sound
like a bad blizzard. Trust me while reading this, I could feel a shiver pass
down my spine.
Well, I'm glad
that you were the ones who were fortunate and indoors.
Sad about the
those who lost their lives:(
Yes, I was very fortunate to be in a warm house during the disaster. I am very grateful for that. Also, I am very sad about the people who passed away during that terrible storm.
Martha
DeMeo: I'm from upstate
NY near Saratoga, Lake George area and I remember that storm!
It was a very dramatic event! It definitely had an impact.
Healthwealthbridge by Dr. Amrita Basu Misra:
I am shocked at
how calmly you narrated the story with no drama at all! Your blizzard experience
sounds like a really scary horror. I am very glad you had a warm home and
food. It must have been very scary.
I think that the experience would have been much scarier if I didn't have my father there with me. Because I wasn't alone, I truly was never afraid.
Blogger Lady In
Read: that blizzard
sounds awful
..and I was
thinking about all those folks who have no place to call home just earlier
today, cold snaps like this makes it so much more difficult .
on the lighter
note, love that first photograph you have on your post..
Thank you. I am happy that you like the photograph. It's always difficult to be alone, but it's even harder when you are caught in a terrible storm.
Di Hill:
Have experienced
nothing like that. I am fortunate.
Yes, you are. But, even though you've never experienced a disaster, please make sure to stay prepared for whatever kind of disaster is likely where you live.
Jayanthy:
It is called
blizzard for a reason as you have mentioned. It is a very calm narration and I
pictured the whole experience. It is true there are many things to feel
thankful for. The first incident was Tsunami in 2004, the next two were floods
in 2015 and 2016. Anyway these did enough damages to many cities around me, but
had limited damage to my surroundings. I am thankful for many things in my
life. God bless those souls who lost their life in that incident.
Tsunami and floods. They sound very frightening. I'm glad that your damage was minimal. I hope that the people and cities were able to recover from the terrible disasters and that the families of the people who passed away were able to find peace.
The photo caption contest:
The winning caption is "Canadian convertible," submitted by em.
This caption was selected by a random number generator, after three captions tied for first place. The other two captions were: "When Santa's reindeer ran away with the sleigh" (submitted by humaninrecovery) and "Where's the corn?" (submitted by Cerebrations.biz).
Thank you to everyone who participated. I hope that you had fun.