Here are some observations on a snowy Saturday, as well as a brief tour of my river world.
The holiday season is now a dream from the past. This Christmas tree has become a heap on the side of the road.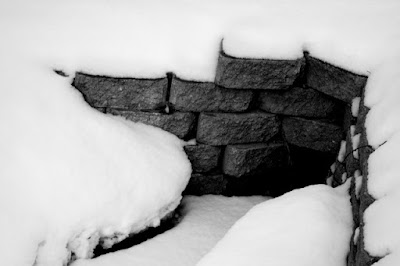 It looks so mysterious when it's covered by snow.
Fallen tree covered by snow, surrounded by branches and twigs and the quiet of a winter's day.
No boats in the choppy, gray-blue waters today.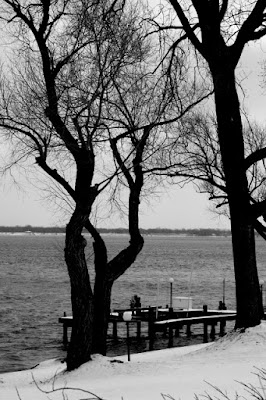 The branches of the tall, naked trees point to the sky or down to the ground.
Here is a closer view of the docks, covered with snow, on a windy winter day.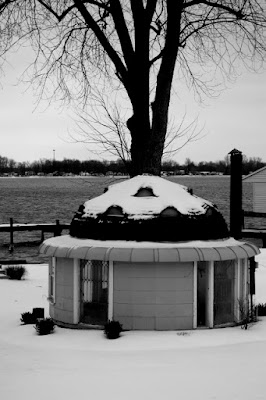 This is the large tree that overshadows the round building. The tree's branches point in many directions.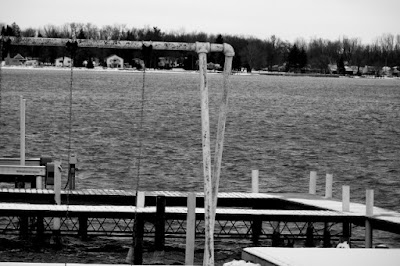 Here is another view of the boat docks.
Here is a very cool, close-up view of the top of the round building.
A tree, its branches pointing mostly downward, along the choppy river.
This is my river world. In the winter, it is stark and bare and beautiful in its simplicity. I hope that you've enjoyed the little tour of my river world. On Monday, I'm headed to Buckhorn Island State Park so look for pictures from that lovely wildlife preserve early next week.

Follow me on Twitter! @alicesbears