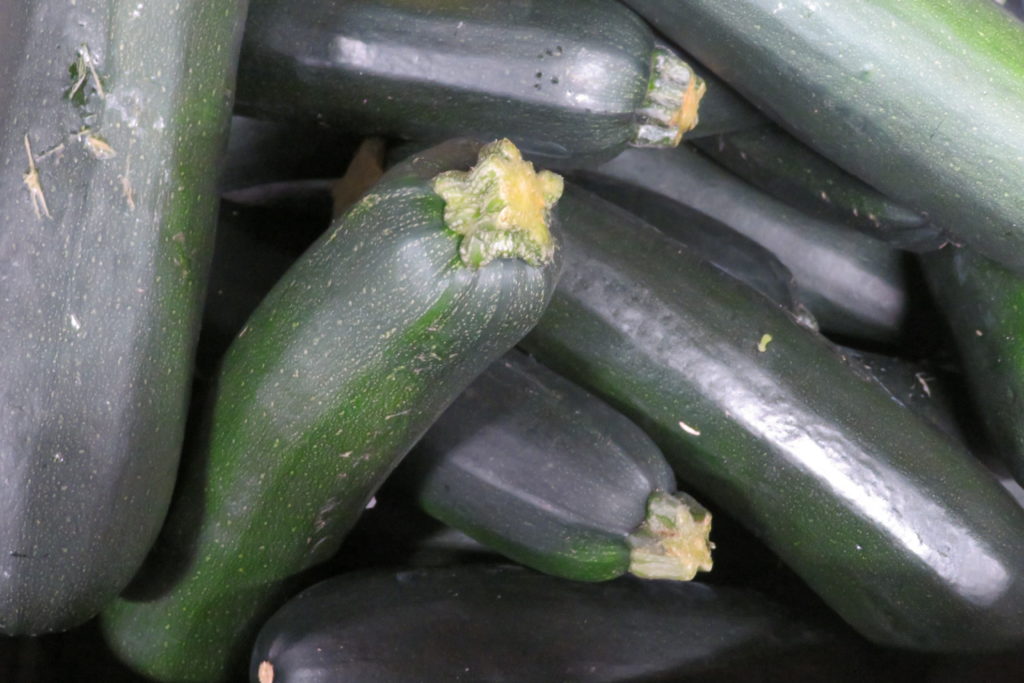 That time of year is upon us yet again. It's the time when we all realize that someone has planted way too much zucchini and we are going to be eating zucchini almost forever. And, of course, we won't because we don't eat zucchini for Christmas, but still… when the zucchini apocalypse is upon us, it seems as if there is no end to the zucchini. If you turn away, people will stuff zucchinis in your bag. They hand you gigantic zucchinis that are only a tiny bit too small to be a baseball bat. They get this happy smile on their faces when they offer you zucchinis. And how could you say no to someone who smiled so sweetly (or is deviously the more accurate term?
You just have to embrace the zucchini apocalypse. So, today, for breakfast, I made an omelette with zucchini, onion, and feta cheese.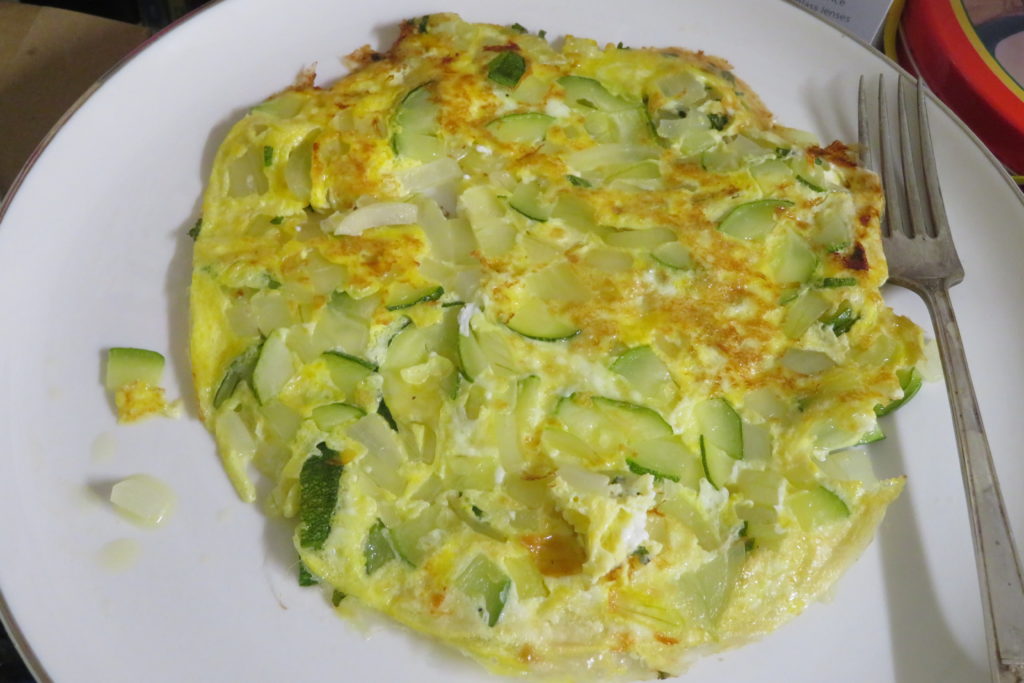 See all of those lovely bits of zucchini? You can never get too many vegetables in the course of the day. It will make you healthy, wealthy, and wise. Oh wait, no. That's early to bed and early to rise. Well, that would explain my lack of wealth and wisdom. I'm a night owl and have been so since I was a teenager. But I digress. Back to the zucchini apocalypse.
For dinner, I had zucchini boats. They are hulled out zucchinis (these can't be the giant ones unless you have an enormous baking pan), with the bits of zucchini that were removed and chopped, onion, garlic, parsley, and ground chicken. And to give it a truly yummy flavor, organic pasta sauce and feta cheese. That wasn't the recommended cheese, but I didn't have any other cheese. When you've got to substitute, you use what you have! I also had fresh bicolor corn, which I bought at Thompson Farms! The corn was very sweet and tasty.
I now have a giant zucchini. It's my second one. I polished off the first! I'm going to use it to make a zucchini soup! And, of course, I will take pictures because that will motivate you, too, to spend all day eating zucchini!