For week 33 of the 52-week photography project, it's all about blue. Blue is a calming color and it is all around us. The sky appears to be blue and the water, which has no color of its own, reflects the blueness of the sky. Here are some images of blueness that I took recently.



On Saturday, September 30th, I went to a seashore retreat, which was held, not on the seashore, but in the next best place, Saint Timothy Lutheran Church. The blueness of the bottles and the ribbons and other things gave the retreat a relaxed, calming feeling.
It was about being quiet and peaceful and still and listening to the divine.
We shared our stories and we made bracelets to share with a little charm that says, "You are loved." We reached into little containers of sand and found charms that said, "Be still and know that I am God." We were given necklace cord for the charm. And, for our blueness, which is a peaceful, calming color, we put sand, some little objects that represent the sea, and a rolled up note that list our hopes and aspirations in a blue bottle, closed with a piece of cork.

Many thanks to Pastor
Kris
Ann Bjerke-Ulliman and her team for putting together this retreat that truly created a peaceful space inside their church.
The Niagara River reflects the blueness of the sky.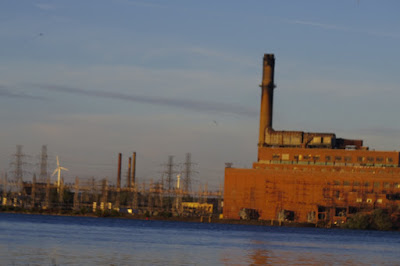 Here is another view of the Niagara River.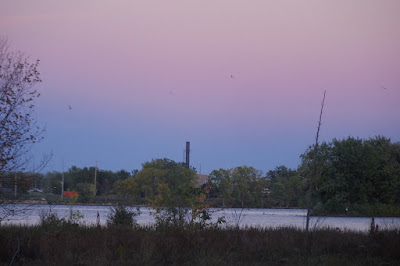 Shortly before sunset, this is how the blueness of the sky changes before it grows dark.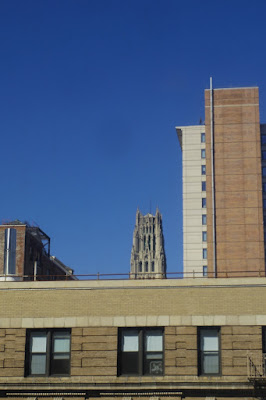 This is the vivid blue sky on Manhattan, as seen from the second floor of the Columbia University School of Social Work.
Here I am with Town Council candidate Cyndy Montana… and I am… very blue…
Next week: check back for a new theme in the 52-week photography project!