Yesterday, I worked as an election inspector. I experienced the election all day. I watched a steady stream of voters all day long. I gave them their ballot and a smile. I tried to be positive and friendly, so the voters would feel comfortable and ready to make their decision.

In other words, I put on a false face of optimism so that the voters would feel welcome. I could not show them how I really felt, that this was the worst election that I had ever experienced in my life. Right from the start, the election was more about innuendo and personal attack than it was about issues. I'm not going to recount the toxic commentary that was expressed during the campaign because what would be the point?

This election was a disgrace. There is no getting around it. It was an embarrassment. For one thing, it takes far too long and costs too much money. Candidates who cannot raise enough money have to drop out of the race. This is one of the biggest weaknesses of the political process. People who are elected to office are beholden to the people and corporations who paid for their election. It weakens the concept of representation. Who do the president and Congress represent? I don't know but I suspect it's not people like me or most of the people who are reading this (I say "most" because there is a small percentage of this blog's readers who don't live in the United States).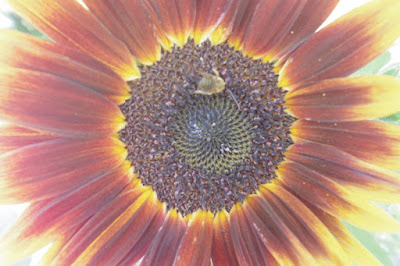 Another thing that made the election a disgrace was the behavior of the candidates' supporters. The most embarrassing were the chants of "Hillary for prison." There were scenes of protesters being roughed up and physically thrown out of Trump rallies. The violence and the threats were completely unacceptable.

Clinton supporters were more subtle than Trump supporters. They didn't call for Trump to be imprisoned without trial. There were no images of protesters being thrown out of Clinton rallies. Those, for sure, were disgusting images. The comments of "if you vote for (Green Party candidate Jill Stein or Libertarian Party candidate Gary Johnson), you are actually voting for Donald Trump" or "only privileged people vote for third party candidates" were inappropriate and crossed the line into emotional manipulation. That was unacceptable.
Today, I took a break from it all by watching "Microcosmos," a lovely documentary about insect life in a valley in France. This movie was directed by Claude Nuridsany and Marie Perennou and it brings the insect world up close and very fascinating. It is visually very appealing. See it, if you get a chance.