It started snowing yesterday afternoon. The enormous flakes fell on flowers and creeks and on not-very-green grass. Today, the rain came and the snow followed, and it was kind of a wet, miserable day.



The ground was soft and a bit water logged from all of the rain and snow that has fallen in the past few days. The neighbors' lawn was covered in twigs and small branches, thanks to Wednesday's wind storm. In other parts of Grand Island, there were uprooted trees and downed power lines. So… a few twigs scattered on the ground is no big deal.



This landscape felt like one of desolation. I saw a hard frost in the morning and large puddles of water that didn't seem as if they could be absorbed into the clay soil.
The sky was steel gray, as was the river. In my small garden area, the leaves that I had placed there in the autumn were mostly still there.



This was most definitely a very unlikely place to find beauty. I still, however, found it in the pastel colors that had pushed through the ground. These flowers are resilient. They grow through snow and pouring rain. They grow in flower beds and in yards. They are the beauty that I found in a most unlikely place.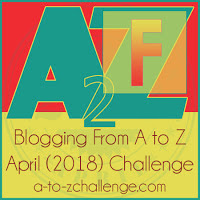 Tomorrow: Go outside and look for the little gems of beauty that are hiding in plain sight!