Today, I went to Stella Niagara in Lewiston, New York, for a watercolor painting class. It was my first painting class at Stella Niagara since May. Jinni, the class instructor, picked me up and we went to Lewiston to do a little shopping at Tops. Since the weather was gorgeous, I decided to walk from the Village of Lewiston to Stella Niagara, a distance of approximately four miles.

Lewiston is an interesting village, with a good deal of history. It was founded in 1818 in an area that had been destroyed during the War of 1812. Prior to its founding, it was part of the Village of Cambria.

About a third of the Town of Lewiston is land belonging to the Tuscarora Nation.

There is a place in Lewiston called "Freedom Crossing," where runaway slaves traveling via the Underground Railroad went. This boat landing was where the slaves could safely traverse the Niagara River into Canada.

Lewiston is now home to a state park called Artpark, where, during the summer, there are musical performances and artists in residence.
Below are pictures of the place that I saw in the Village of Lewiston.
Halloween decorations are up, in anticipation of that fun day in just a few weeks, when everyone can enjoy wearing a costume and being someone else for just a day.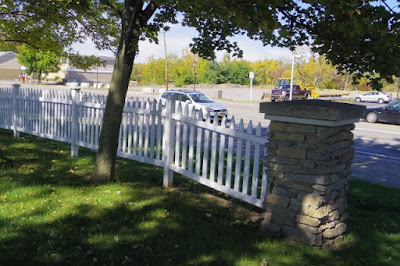 I saw many stone walls here.
Statues depict Lewiston's history. Below are some samples of Lewiston's architecture.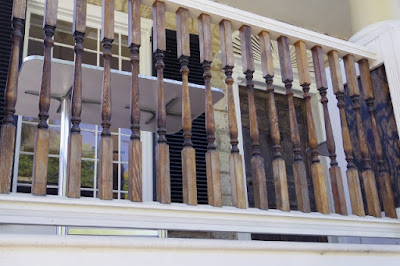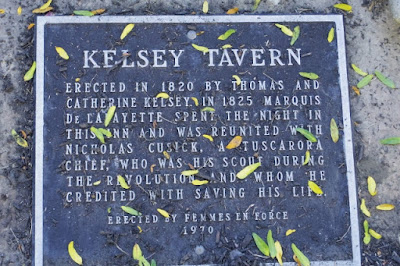 Lewiston has a rich and fascinating history.
Lewiston prides itself on being a walkable community. In a walkable community, there are many people passing by and admiring decorations. This is one of the busier of the decorative touches.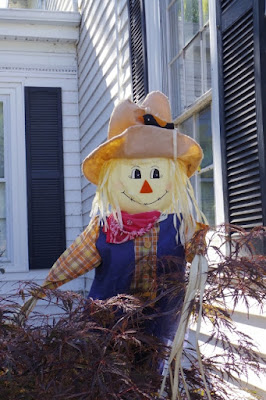 Here is a scarecrow dressed up in his western costume.
It is autumn but there is still plenty of color. Here is a delightful window box.
No Halloween display is complete without a few pumpkins.
Summer and autumn mingle here.
This is a view of Center Street in Lewiston from the sidewalk.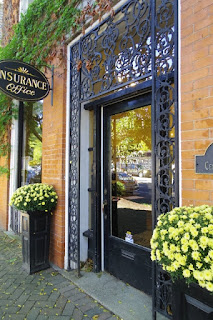 I am fascinated by doors and windows. Here is a particularly interesting door.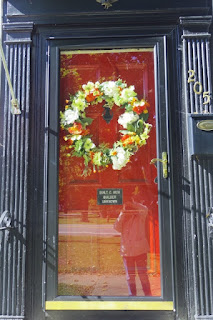 Here is yet another interesting door. The sign says that the house was built in 1810 but that the builder is unknown. Notice my reflection in the door.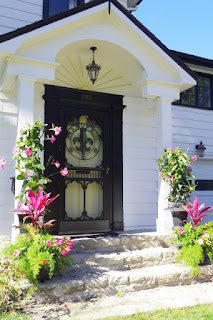 Fancy door. Exotic flowers.
Here is another view of Lewiston's architecture.

To be continued.
Tomorrow: the Niagara Gorge and Stella Niagara