In my adventures, I take a lot of pictures of places, plants, humans, and animals. In today's post, I am sharing some of my pictures of animals that I've taken in the past few years. I've taken them here at home and on my midwestern walks with Voices for Creative Nonviolence. They've ranged in size from garden snails to horses. Below are some of the images of the critters of my world.
"Who says that bird seed is just for the birds?"
"You'd be slow, too, if you carried your house on your back."
"I am that wascally wabbit, but you can't catch me!"
The lovely Zoe.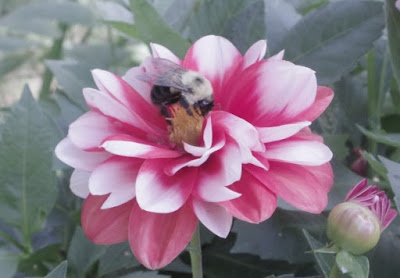 Busy little bee. Grand Island Garden Walk 2016.
Praying mantis exploring… me.
Busy bee. Buffalo Garden Walk 2016.
Butterfly on water bottle. Somewhere in rural Illinois.
Friends on the road. Rural Illinois, 2016.
Cat speaks. Davenport, Iowa.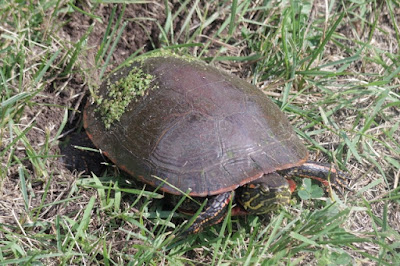 Turtle contemplates crossing the road. Rural Illinois, near the Mississippi River.
Amy's cat, Ballou, contemplates high places.
The flight of the honeybee.
Relaxed dog.
Therapy dog at dog safety program at Huth Road School with Paula Macrides.
Two therapy dogs, who are so relaxed that they try taking a few extra naps.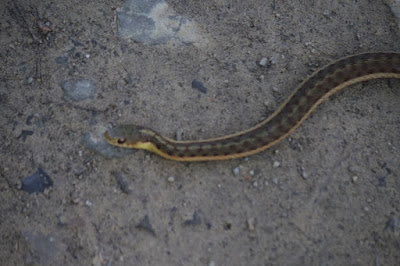 Slow moving snake, Buckhorn Island State Park.
Enjoying a snack of grass before the fourth of July
Miniature horse in the parade.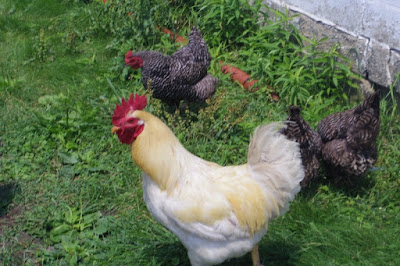 "I'm not a bird brain!!!"
"Me thinks the bird brain doth protest too much!"
I hope that you enjoyed the critters. What sort of critters do you like the best?