Today, I spotted a monarch butterfly flitting amidst the coneflowers. It was beautiful and it stayed for some time before flying away. Here are some portraits of the lovely butterfly, that fluttered by until it fluttered away.


Butterfly magic
flying over sea and land
coneflower visit
Stop, smell the flowers
look for the nectar within
pollination time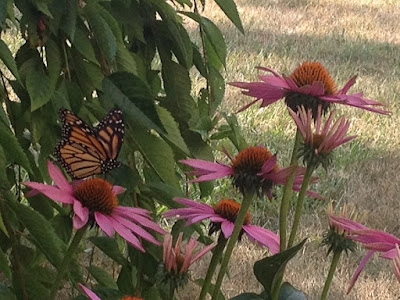 Stretch colorful wings
easterly and westerly
adventures await
Butterfly resting
not being a flutterby
a beautful lull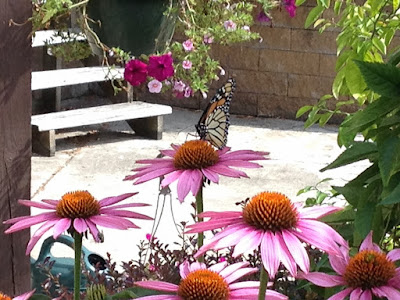 Soon I will be gone
to explore other gardens
yellow coneflowers.
Notes: Feel free to share butterfly stories… or comments about butterflies… or bees… or any kind of pollinator.
If you'd like to ask me a question, please post it in yesterday's post: here is the link